FortiGate 60E Best Distributed Firewall
So, in case you guys weren't aware, Fortinet has released their 60E. This FortiGate is an awesome device. It has a new SOC3 ASIC which sets the 60E on a whole new level. Fortinet is making their firewalls more affordable while at the same time drastically adding functionality and performance.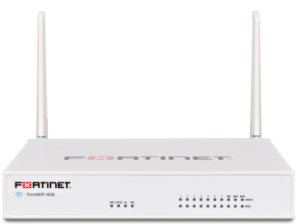 If you weren't excited about the newer hardware being released then you REALLY need to look at the chart below which breaks down the performance of the device versus the industry average.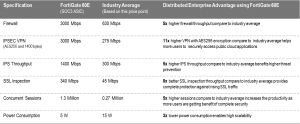 Did I mention that this device gives you SD-WAN capabilities (Software Defined). Have fun guys and dig in! By the way, I sell these things at cost soooo…
Having trouble configuring your Fortinet hardware or have some questions you need answered? Check Out The Fortinet Guru Youtube Channel! Want someone else to deal with it for you? Get some consulting from Fortinet GURU!
Don't Forget To visit the YouTube Channel for the latest Fortinet Training Videos and Question / Answer sessions!
- FortinetGuru YouTube Channel
- FortiSwitch Training Videos

Cybersecurity Videos and Training Available Via: Office of The CISO Security Training Videos